Resubscribe for 2022
Your EdgeRater Premium Data Subscription has expired or is about to expire.
RESUBSCRIBE
---
This data is so
Unique

, you will not find it in any other program!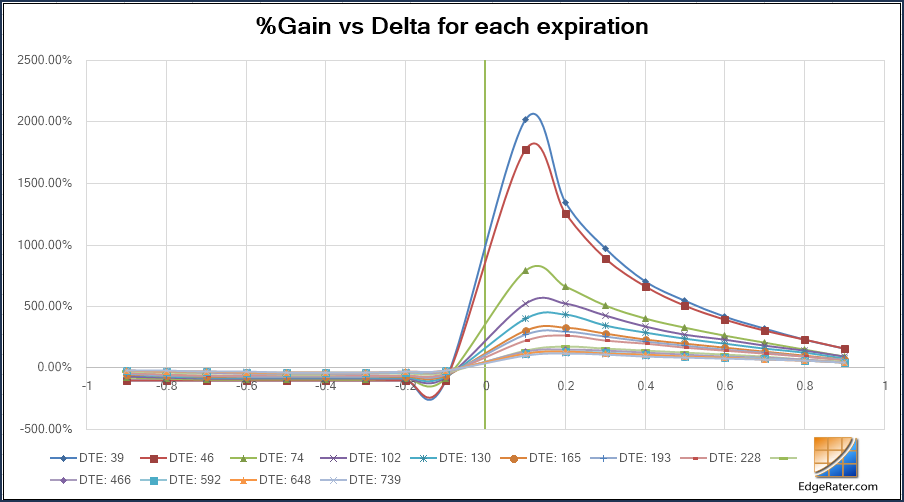 As we get started into 2022 I wanted to let you know that EdgeRater is now better than ever. Last year we developed some incredible new features including the brand-new Options Performance Between Dates Template . The above chart was produced by drawing a line on a stock chart to see how every available option performed between the start and end dates.
---
Here's a quick rundown of
OTHER

new features released in 2021/22

Expected Move By Next Expiration Template
See where options traders think the stock will be by the next Options Expiration.

Multi-Factor Trade Analysis Template
Runs monte-carlo simulations on trade simulation reports. Great for finding out how a stock historically performs on every trading day of the year.

Intraday Charts and Good Bad Ugly Report
If you have ThinkOrSwim desktop program and keep it open, EdgeRater will retrieve intraday values and update the chart and the Good Bad Ugly report automatically. More intraday providers to come this year!

HK Candle Patterns
A comprehensive daily, weekly and monthly summary of 84 different candle patterns. Submitted by EdgeRater User Henry K
---
Even though we have added massive amounts of data to the premium data subscription we are keeping the annual resubscription price the same during May 2022.
PLUS a
BONUS 2 MONTHS

for you for re-subscribing now RESUBSCRIBE NOW

Thank you for your continued support and good luck with your trading in 2022!